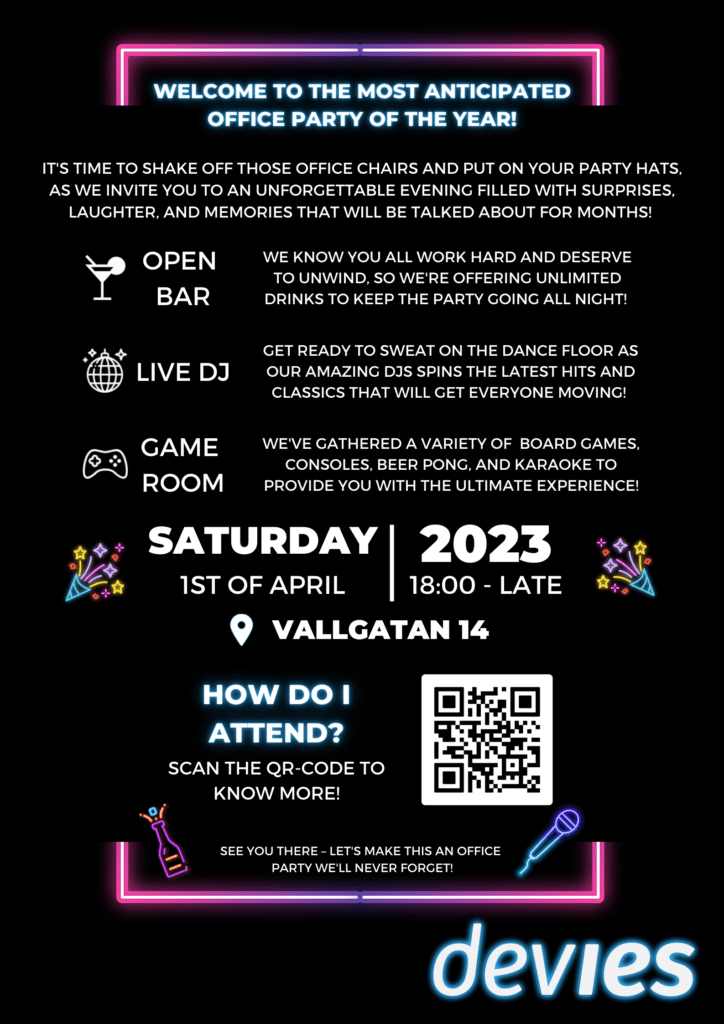 Hello friend!
We're excited to announce to you the hottest housewarming party of the year at our brand new office floor!
Rub shoulders with the brightest minds in the industry and discover the innovative spirit that drives our company forward.
You don't want to miss out on the biggest tech party of the year!
Make sure to secure your spot now by filling out the form below as soon as possible!